Need Steel Beams? Call Iron Octopus!
If you require steel beams cut to size, drilled, welded and delivered direct to your door look no further. We supply universal steel beams and columns to the whole of Yorkshire.
So whether you're a builder, developer or keen D.I.Y enthusiast. Iron Octopus can help.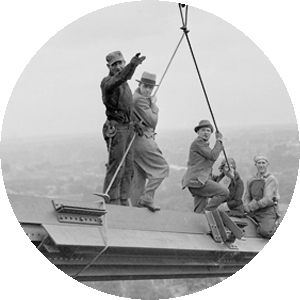 Superb prices on brand new steel. We check prices regularly to make sure you get our best deal every time.
Fabrication work is carried out in compliance with the new European Union C.E. Certification (which came in to effect July 2014). You can buy with confidence knowing that your beams make the grade.
We know that fast delivery is one of the key elements for busy building professionals. Most beams can be supplied within 2-3 days direct to your address. For more complicated frames delivery is usually within 10 working days.
Iron Octopus is experienced in working with architects and structural engineers. Working from your drawings is not a problem and we are happy to work in partnership with your sub-contractors if required.
Please call us on 01274 593258 to discuss your requirements.
Affordability and experience. You can trust the Octopus!